Commercial Electrician Services
Commercial Electricians in Honolulu
Commercial Electricians in Honolulu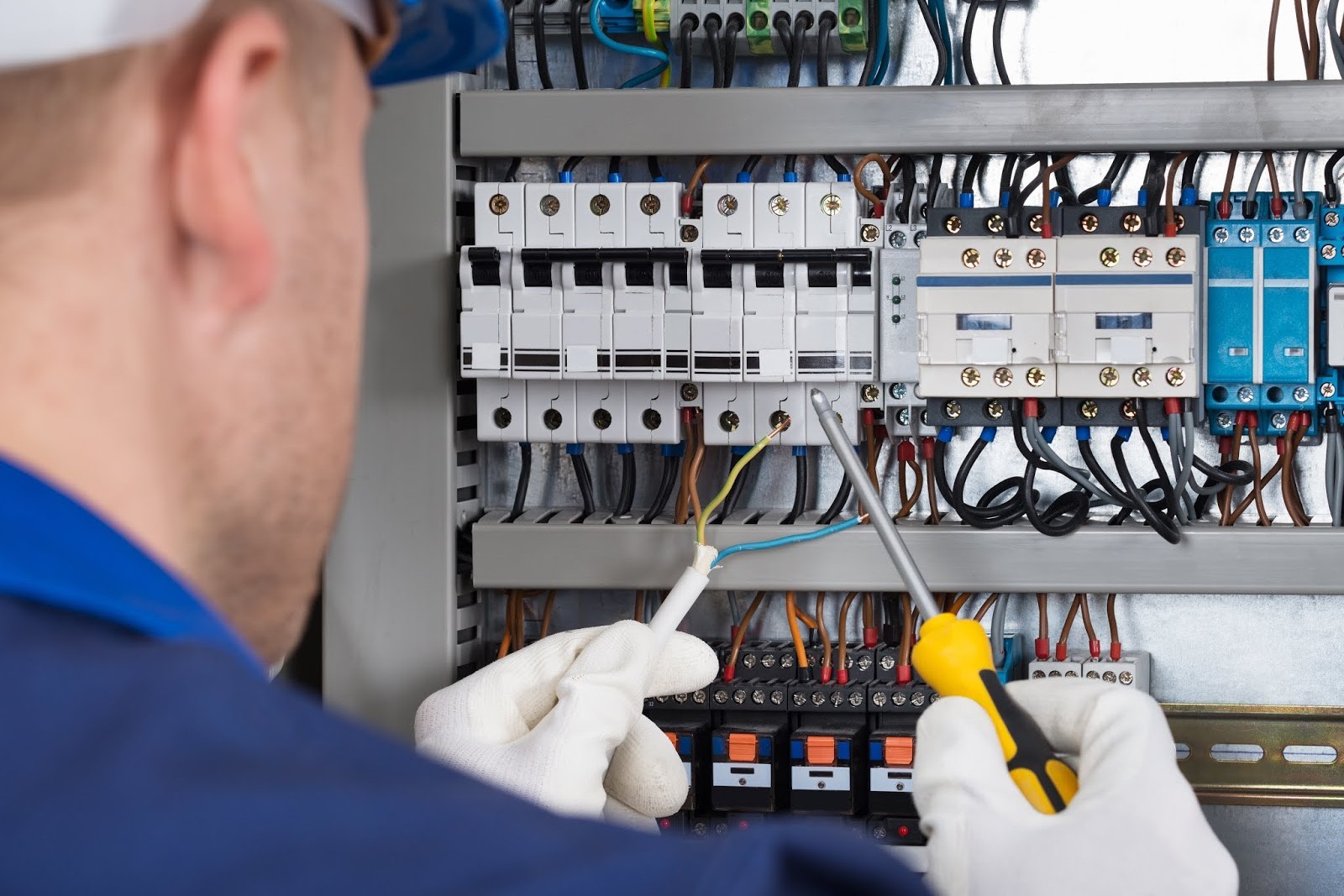 Electricity is the lifeblood of any commercial business and without consistent power and consistent operations, your business can grind to a halt. You may also risk a catastrophic incident such as a fire or electrocution that can close your doors for good if you don't have reliable electrical contractor you can call.  
Honolulu Electrical Services is the first choice for businesses that are looking for a quality commercial electrician in Honolulu experienced in commercial electrical systems! We perform all types of electrical services from routine maintenance and troubleshooting to complex electrical installations and repairs.  
Our team of licensed and certified commercial electricians in Honolulu have the ability to work on simple or complex commercial electrical projects. We are familiar with all of the latest OSHA standards and make it a priority during our assessments to ensure that your operation is in compliance!
We pride ourselves on a commitment to excellence and customer service that works with your needs and budget. Our team understands how vital it is to keep your doors open so we offer 24/7 service and can schedule our work so that downtime is minimized.  
Our Commercial Electrician Services
Our commercial electricians in Honolulu are able to provide you with a wide range of electrical services for our commercial customers including: 
Main service upgrades

 

Commercial equipment installations

 

Regularly-scheduled maintenance

 

On-demand service calls and troubleshooting

 

Commercial energy audits

 

OSHA electrical safety and security compliance

 

Electrical panel upgrades

 

Circuit installation and upgrades

 

Surge protection and UPS (uninterruptible power supply) installation

 

Single-phase and three-phase services

 

Customized design/build/engineering services

 

Ballast lamp and bulb replacement and installation

 

Warehouse wiring

 

Office wiring

 

HVAC wiring

 

Metering (for Amps, Volts, KW, KVA and Power Factor)

 

Telephone and data wiring 

 

Building automation wiring and systems installation

 

Tenant improvements and new constructions

 

Parking facility lighting and design

 

Outside light maintenance

 

Security system installation (including video and sound)

 

Generator installation, hookup, and maintenance

 

Solar / Photovoltaic (PV) panel installation and servicing

 

Emergency lighting systems (including annual testing and maintenance)

 

Fire security and alarms

 
Honolulu Electrical Services provides a wide variety of services for commercial businesses both big and small including:
Schools and educational facilities

 

Hospitals

 

Healthcare facilities

 

Office buildings

 

Retail shops and storefronts

 

Residential/Townhome properties

 

Warehouses

 

Factories

 

Breweries

 

Gas stations

 

Restaurants

 

Parking lots

 

And more

 
We understand that every business is different and has unique needs. The best way to accommodate those needs is to talk with a professional electrician in person. Contact us today to learn how we can serve your commercial electrical needs today! 
Choose Honolulu Electrical Services As Your Commercial Electrical Contractor
As the premier choice for commercial electrical contractors in Honolulu, Honolulu Electrical Services has the ability and flexibility to work on large complex electrical projects as well as small- to medium-sized projects. Our knowledgeable and friendly staff can answer any questions that you may have about your next project.  
Contact us to learn more and request a free estimate today! 
GET A GUARANTEED CALL BACK      FROM THE OWNER
Affordable & Reputable Electrical Services