Electrical Installation Services
Electrical Installations in Honolulu
Electrical Installations in Honolulu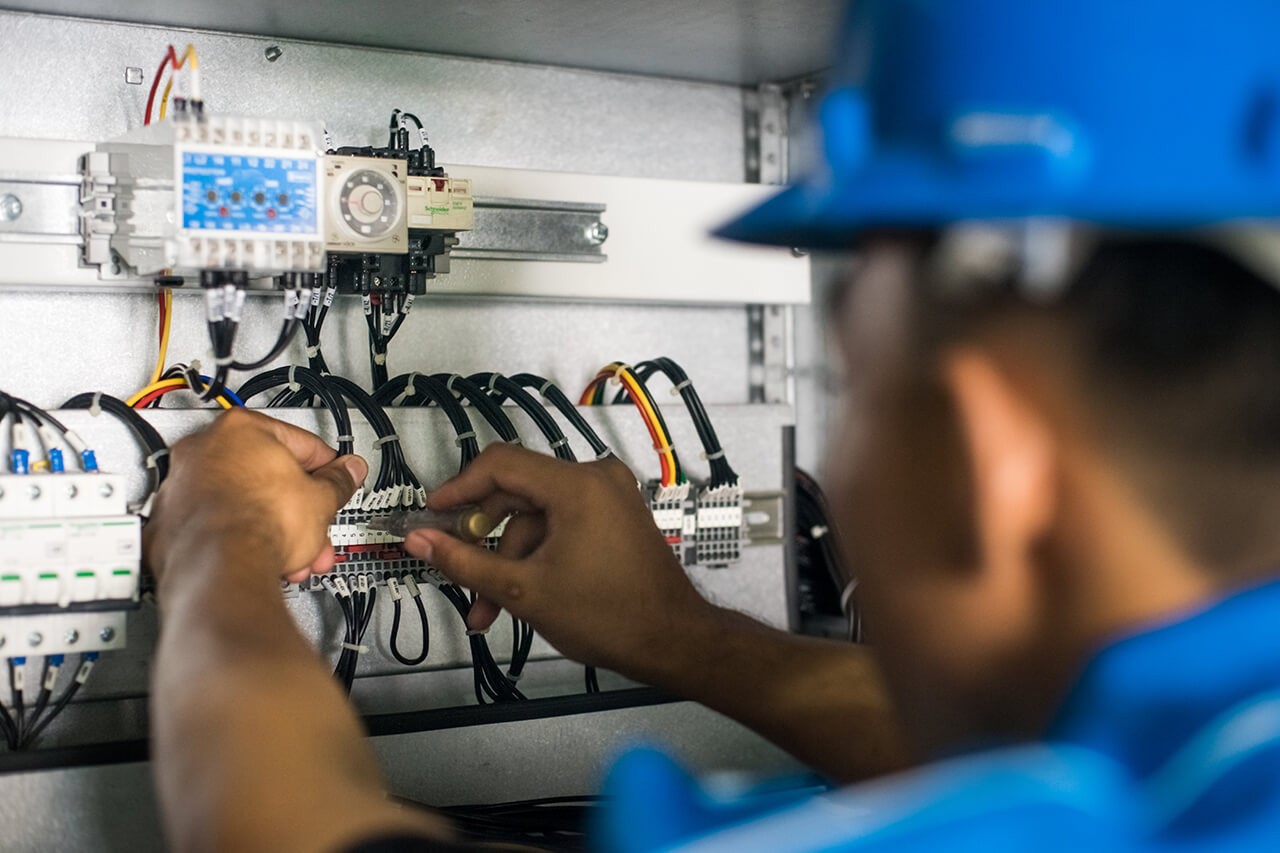 If you're looking for electrical installations in Honolulu, Honolulu Electrical Services can help! For installations and upgrades to your home or business, our licensed and certified electricians who all have years of experience work to get the job done on your schedule.  
We work within your budget, offering ongoing maintenance and support that ensures your electrical system remains in excellent working order for years to come.  
Why Do I Need Electrical Installation Services?
Electrical installation is a serious job that requires professional know-how and safety to get the job done right every time. Some homeowners and business owners may feel compelled to work on their electrical systems themselves, but most experts highly caution against do-it-yourself (DIY) repairs.  
Some of the most important reasons for professional electrical services include: 
Working with electricity can be extremely dangerous. Accidental electrocution from handling a circuit or active wire may result from improper handling.

 

Improper electrical installations often lead to larger issues, such as excessive energy consumption, intermittent connections, and poor performance. 

 

DIY repairs may save money in the short term, but long-term issues can persist and cause expensive electrical repairs in the future – not to mention wasted time and effort! 

 

Modern electrical installations can disrupt older electrical systems, even if properly 

installed. 

 

Many electrical installations require the right expertise, training, and equipment for proper installation, as well as rigorous testing for safety and performance.

 
Professional electricians can solve all these issues with ease. Because your home and your business need correct and accurate electrical installation service, Honolulu Electrical Services helps maintain a safe environment for your family and your clients. 
Our Installation Services
The following is just a short list of electrical installation projects offered by Honolulu Electrical Services:
Electrical panels (installations and upgrades)

Circuit installations and upgrades (i.e. new wiring, re-wiring, outlets, switches, etc.)

New service panel upgrades

Surge protection

Electrical remodeling

Ceiling fan installation

Exhaust fan installation

Carbon monoxide and smoke detectors

Alarms and security systems

Tankless water heaters

Home generator installation

Commercial generators installation

Appliance installation (i.e. washer/dryer, commercial-grade ovens, etc.)

Residential and commercial energy audits

Solar energy systems

Power conditioners

Power consumption meters
Contact us to discuss your next electrical project and learn how we can help bring you peace of mind today!
Honolulu Electrical Services offers fast and reliable electrical installation services for projects of any size. Our team of experienced electricians can design and build an electrical system from the ground up, or fix and upgrade existing electrical wiring. We serve numerous residential and commercial customers in Honolulu, including: 
Schools and educational facilities

 

Residential/Townhome properties

 

Hospitals

 

Office buildings

 

Retail shops and storefronts

 

Warehouses

 

Factories

 

Breweries

 

Gas stations

 

Restaurants

 
For professional electrical installations in Honolulu, the choice is clear: Honolulu Electrical Services!
Count on our prompt and reliable service to get the job done fast! Our expert electricians can handle all of your electrical installation needs from simple residential installations to large commercial repairs, regularly scheduled maintenance to complete modernizations. It's our mission to spread the spirit of aloha in every job we perform and value our customers through it all. We'll work within your budget and the needs of your building to ensure that every job is completed to your satisfaction, giving you the peace of mind that you deserve.    
Contact us to learn more about our electrical installation services and to schedule your next appointment today! 
GET A GUARANTEED CALL BACK      FROM THE OWNER
Affordable & Reputable Electrical Services